Finance Center
Ford Lease & Finance Assistance
The Greenway Ford finance department is focused on ensuring your experience with our dealership exceeds your highest expectations. Our friendly finance managers work with people from all over to ensure our customers get the right finance program at the most competitive rates.
Learn More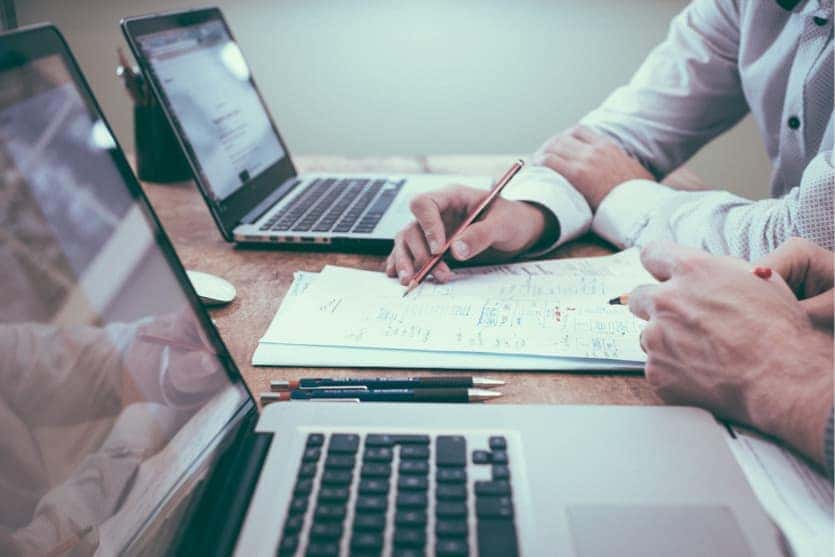 We're Here For You
Greenway Ford always puts customers first!
Don't take our word for it: Read our reviews and see what everyone is saying.
We bought a 2016 Ford Explorer XLT in April from what used to be Dick Smith Ford. Our salesperson Jay Gipson was amazing and super helpful. However, the experience afterwards was not so great. We had several problems with the Explorer and needless to say, a couple months later, we were not happy with the outcome. My husband contacted Jay and told him everything that was going on and the new GM, Blake, told us to bring it back in. Needless to say, the new teams at Greenway Ford, took really great care of us. The new management is fantastic, the new finance team is fantastic AND of course our salesman Jay Gipson is fabulous! I would definitely recommend working with him. He will go above and beyond for you!
The greeting was prompt, the workers were nice and courteous, my overall visit was pleasant.
Our recent purchase of a used car from Dick Smith Ford was a positive experience. We bought a beautiful car with low mileage at a competitive price. Jim Leathers was friendly and helpful from start to finish. He even encouraged us to call or text in the days/weeks ahead if we have questions about our car. I would recommend Dick Smith Ford if you're looking to buy a car.
Friendly, helpful, understanding and willing to help you explain the problem. Recognizes you as a returning customer. I have two Ford vehicles and there both older and l won't good quality mechanics to work on them.
Jim was great to deal with and made my experience quick, thorough and easy. Very satisfying buying experience! I would recommend Dick Smith Ford to others.
Jim was very knowledgeable and helpful. Very good buying experience. I will be back to see them next time I purchase a vehicle.
Jim was an amazing salesman from start to finish. He handled every step very professionally and with urgency as if I was his only customer. I appreciate Jim for taking time to show me every detail about my Ford Bronco. Devon was always very accommodating and professional.
Easy to work with for online/phone deal. Everything as expected when I arrived to purchase car and everyone was very nice, especially Wayne. Still took too long to sign papers and financing. I don't think my wife will buy another car at a dealership. Wants to try Carvana to see if quicker.
Today I met Lainey Brown at the service center. She came to my rescue after I spoke to 3 other Ford dealership Male sales and service workers. One was at Dick Smith. The other two were at a different nearby Ford dealership. No one could help me get my iphone to reconnect to maps on my screen. I knew it shouldn't be hard. I heard one service man say he doesn't know how to do it (I'm not kidding), one salesperson said I needed a new plug and finally admitted he didn't know how to do it. The last person said I needed to make an appointment for a diagnostics to solve the problem. Lainey overheard and offered to help. She happily plopped down in the passenger seat and fixed whatever the issue was in less than 60 seconds. I give Dick Smith Ford 5 Stars for hiring and employing a helpful and knowledgeable Lainey Brown. She fixed everything and did what three men couldn't. Thank you for not kicking my problem down the road. You made my day!
Everybody was very courteous and helpful and stressed that they wanted my experience to be a good one. Not the typical high-pressure salesmen. I felt very comfortable with all of them.
My buying process was great. Geraldo was attention to detail oriented and a super nice guy. Elias went through everything with me, and made me very comfortable with the buying process.
Great customer experience. I don't like shopping for cars but they made it easy. Super friendly staff from start to finish. Woul come back again
Fantastic Experience! Needed a trade in to upgrade to a bigger truck. We were worried about our first big newer purchase but working with Wayne he made us feel at home and at ease. Would for sure recommend Wayne at Dick Smith!
Better Than I Expected!! Wayne and Elias treated me like family and got me where I wanted to be on trading my SUV for a Truck. I couldn't be happier! So Glad to be back in an F-150.
Very courteous and friendly, did everything to get me financed, I am very pleased , Michael very good salesman
They where very knowledgeable about my vehicle and very courteous and professional staff and crew. I would recommend any one who has a vehicle or especially a Ford vehicle to go into a Dock Smith or Ford location to properly service and professionally maintain there vehicle. Thank You to every crew and staff member at Dick Smith Ford.We Ride On!!!
My experience today was good service was good as well..my brakes are working very good
Wayne was excellent and very knowledgeable about the vehicle I purchased. Easy to talk to and was never pushy at all.
I had a chance to sit with Jim , Michael and Wayne at different times and each and every one of them went out of their way to do what they could to get me into the vehicle I really wanted and I appreciate each and every one of them because I am driving the vehicle I really wanted . And if I ever decide to trade it in I'll be back at Dick Smith's Ford because they are great salesman . Thanks Guys .
Everyone was helpful and friendly. My wife and I worked with Micheal and he was able get what we wanted at a great price. No pressure and laid-back atmosphere. We did not finance. No pressure to extras even though they were offered.
Everything went very well and smooth with Devon and Jim, a pleasure deal with they were very customer friendly and professional
The help I got was unbelievable considering the challenge I had þo put that Dealership thru. I appreciate all the help that I got from Irma
Friendly people that will go out of their way to help you get that car you are after.
Very good experience! Devin had my attention by responding to my internet inquiry. We visited another Ford dealership first that morning due to location. He kindly asked on text to give him an opportunity to work with him. We went straight way over and found the car I loved with ALL the options at a price we could afford. Jim Leathers actually worked with us that day. He was personable, knowledgeable, allowing us time to try different trim packages. We know this car will be ours for at least 10 years! Thank you Jim for making this experience a pleasant one!
Devon made my Wife's and I buying experience very smooth! Kudos to him and Dick Smith Ford for going the extra mile for customer service and an overall great buying experience! They have a customer for life!

Greenway Ford: Your Ford Dealership In Raytown, MO
Greenway Ford is dedicated to meeting the needs and exceeding the expectations of our fellow drivers in Raytown, MO each and every day. That's why we provide new vehicles, pre-owned vehicles, commercial vehicles, a full-service menu, and specials and coupons. Find what you're looking for today at the dealer where the locals go.
Find The Car You Want At Greenway Ford Today
Come find the car that's calling your name at our Ford dealership in Kansas City, MO. We have a full fleet of first-class models that are sure to fulfill your driving desires and get you where you need to go. We're a big believer in finding you both the car and deal that makes the most sense for you.
That means that not only will our showroom professionals introduce you to our new Ford cars for sale but they'll help you focus in on the models that apply the most to what you're looking for. If you've already found a vehicle you're interested in online before you meet us in person, we'll be able to get started there when you do.
If you've been searching for a "Ford dealership near me" and you're looking for a complete portfolio of cars that vary in shape and size, you'll find it here. The guiding principle behind our inventory is making sure we have an option for everybody. That's why you'll see so many different models at our dealership.
We have a large lineup of models in our used Ford cars for sale that have plenty of miles ahead of them. Come see which Ford sedan, truck, or SUV is ready for the spotlight at your house.
Our Ford Dealer In Raytown, MO Will Be There For You At All Times
We're more than just a car dealership at Greenway Ford. We're just as proud of the amazing car service we deliver daily as we are of all the cars and trucks we have available at the moment. The relationship we have with our customers doesn't end when they leave the lot with the car they've just acquired.
Our Ford service center will be a helpful resource that you can call on long after you take your car home for the first time. When the appropriate intervals come in your recommended service timeline, get in touch with our team right away. They'll be able to set you up for tire rotations, oil changes, windshield wiper replacements, and more inside our service bay.
We make a point of always being there for you at Greenway Ford, whether you need immediate automotive care or want to drive something different than you do now. If you have questions or want to know about leasing a car vs. buying a car, our team will be your guide.
Visit Your Local Ford Dealership For All Your Automotive Needs
Local drivers trust Greenway Ford because we combine a diverse selection of Ford vehicles, an attentive and knowledgeable group of staff members, and peerless car service. We leave no stone left unturned when it comes to making sure you're taken care of from every angle. Fill your calendar with all those road trips you've been waiting for, an alluring model in the best shape possible is always what emerges from our dealership.
Give our Ford specials a look before you visit our car dealership in Raytown, MO and take a look at some of our service coupons, too. Our specials and coupons are one of the ways we show our gratitude to our neighbors for trusting us with their most important car calls.
We're all about you at our Ford dealership in the Kansas City area. You'll feel that, regardless of what you came in for, right away when you enter our dealer. From our showroom staff members to our service bay technicians to our team of financial wizards, our entire team is dedicated to making you feel comfortable and confident.
More About Us
Greenway Ford
9505 E 350 Hwy
Raytown, MO 64133
Sales:
(816) 353-1495
Service:
(816) 353-1495
Parts:
(816) 353-1495
Directions